San Telmo – A Sunday Market on steroids.
San Telmo is the oldest neighborhood (barrio) of Buenos Aires. Defined and famous for its Sunday Market no trip to the capital is complete without spending a day here. Bring your best bargaining skills, an empty bag and plenty of change.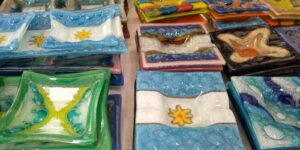 To get here look for Defensansa street situated to the right of Plaza de Mayo and start your adventure in this fascinating and bohemian part of the capital. Famous for its colonial style architecture, antique stores, cobblestone streets, churches, cafés and eateries, street artists and its most famous claim to fame;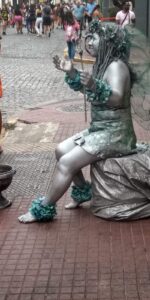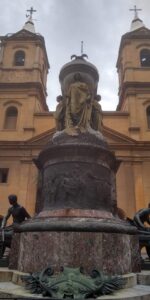 The Sunday market.
So, let's go. Starting at the start of Defensa street on a Sunday of course, and you will find both sides literally bursting at the sides with dozens of stalls selling everything from ceramics to wooden items and everything else in between.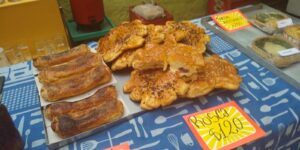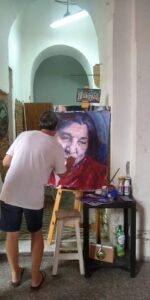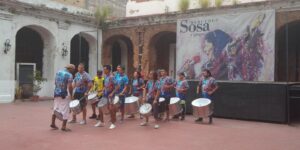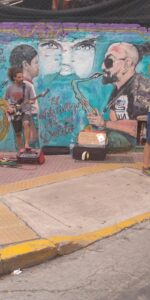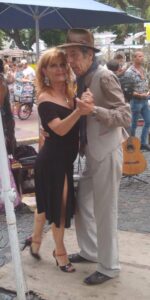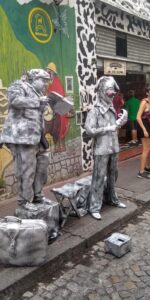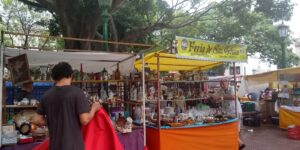 SanSan Telmo has seen its fair share of tragedies. In 1871 it was struck by an outbreak of yellow fever which led to the death of 10,000 people. The area expanded greatly during the huge wave of immigration between 1870 and 1930. What had once been large houses were turned into tenements for British, Russian, German and Italian immigrants. In fact so many came from Russia if lead to the consecration to the first Russian Orthodox Church in Buenos Aires. In fact at the time it became the first truly multicultural area in Buenos Aires.
By the 1950 and 60's the bohemian air of the area began to attract local artists. This led to the opening of the Buenos Aires museum of modern art. Ever since San Telmo has become a tourist hotspot and no trip to this great city would be complete without a stroll through its lively streets. Closest metro stations are either Bolivar on the e lone or Catedral on the D line.
Tinyteddys feedback: I was actually feeling a bit down about my love life or rather lack thereof on that day. Me and this great dude ended up having a good chat about it. Never got your name but appreciated the advise.